All marathon locations and the afterparty are located here:
Waldheim Ehrenwert
Waldebene Ost 223
70186 Stuttgart
Germany
The venue has a very good wooden floor, good aeration and inside and outside seating. It is inside the woods. It is 500m distance from the former location of the Waldheim Gaisburg, same street through the woods.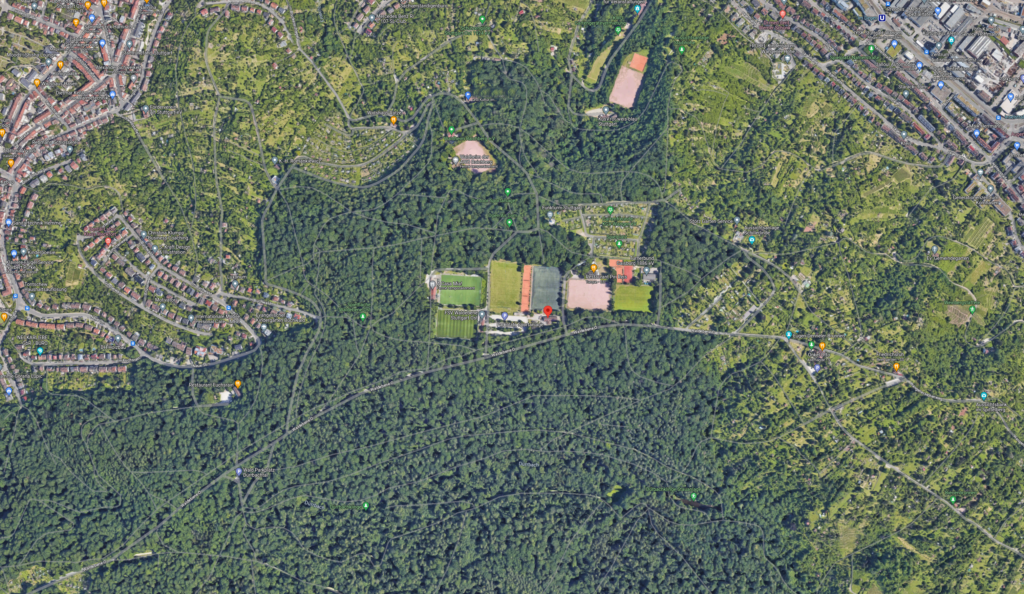 How to get there:
There is a big free parking space at the marathon location. And you can also walk from the nearby streets and metro stations. Therefore we kindly ask you not to park outside the indicated parking slots and not to block the access ways of the Waldheim and other locations.
Try to share cars or order Uber or other driver services.
Weg zum Waldheim Ehrenwert (Waldebene Ost) mit öffentlichen Verkehrsmitteln: sehr gut zu erreichen
Mit der U15 vom Hauptbahnhof / Charlottenplatz aus bis zur Haltestelle Geroksruhe fahren, in Fahrtrichtung zurückgehen, die Straße "Waldebene Ost" überqueren und in den Stuttgarter Rundweg mit dem Symbol "Stuttgarter Rössle" und /oder "Roter Punkt auf weisem Grund" links, parallel zur Straße einbiegen. Auf dem Weg bis zum Spielplatz gehen und dann dem Symbol "Roter Punkt auf weisem Grund" folgen an der Sportgaststätte SV Gablenberg vorbei wieder in den Wald (Symbol am Parkplatz zwischen den Bäumen) liegt das Waldheim Ehrenwert rechts. Es ist ein 25-minütiger, gemütlicher Spaziergang. (Best use Google Maps for the walk itinerary)