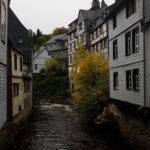 Registration start for the 7th Balloon Tango Marathon 2020 Tuesday 18.02.2020 via this page.
The cost price is 132€ all-inclusive, completely open bar, 2 dinners, 2 night soups, 2 brunches, 2 teatimes and generous snacks.
Please note that there will be no refunds, if needed you should contract a travel cancellation insurance. Attention, this event will permit photographs and video and will have an official event photographer. Please be aware of this circumstance before registering. All your collected personal data during registration will exclusively be used to identify and contact you for this or future Balloon Tango Marathon events.

We will have to balance according to a lot of criteria, not only according to the precedence of the registrations! Most probably we will not be able to respond favorable to all registrations because of the limitation of available places.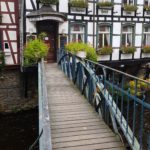 Die Einschreibungen zum 7. Balloon Tango Marathon 2020 werden Dienstag 18.02.2020 auf dieser Seite beginnen.
Der Selbstkostenpreis ist 132€ alles inklusive: Offene Bar, 2 Abendessen, 2 Nachtsuppen,  2 Brunchs, 2 "Kaffee & Kuchen" und grosszügige Snacks.
Bitte merken, es können keine Rückerstattungen gemacht werden, schliesst eventuell eine Reise-Rücktrittsversicherung ab. Achtung, diese Verantstaltung erlaubt Photo- und Videographieren! Es wird auch einen offiziellen Verantstaltungs-Photographen geben. Bitte dieses vor der Einschreibung zu beachten. Alle gesammelten Daten während des Registierungsprozesses dienen ausschliesslich dazu, Teilnehmer zu identifizieren und zu kontaktieren im Rahmen dieser oder zukünftiger Balloon-Tango-Marathon-Verantstaltungen.
Höchstwahrscheinlich werden wir nicht alle Anfragen positiv beantworten können, da  die Anzahl der Plätze begrenzt ist. In diesem Fall werden wir einen Ausgleich schaffen müssen, der nicht einzig auf dem Zeitpunkt der Registrierung beruht, sondern viele andere Aspekt miteinbezieht!
All this is yours:
Dancing on sprung wood dance floor especially build for the event and great sound
DJs: Karel Yon (FR), Stephania (IT), ? DJ, Jonas Maria (DE), Bénédicte Beauloye (BE), Jens-Ingo Brodesser (BE)
Preparty on Thursday, preparty 10€ (fingerfood & one drink incl.)
Friday welcome ceremony with a glass of sparkling wine and chocolate
Sunday vinyl party
Two brunches
Two included home-cooked dinners prepared by Mama Erasmia!
Saturday BBQ !
Complete open bar with quality drinks, special Belgian craft ale selection, fine red and white wines and softs
Coffee, tea and water all day
Two afternoon "Kaffee & Kuchen"
Two night soups
6 International DJs
Special surprises
Very good local accommodation offer
Great surrounding with outside sitting close to the river Rur
Very good nature hiking possibilities directly from the venue into the forest of the Eifel National Park
Please fill out the form only once and send us a message to balloon@all2all.org if you need to correct data, thanks.