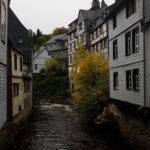 Registration start is on 28.11.2017 via this page. Most probably we will not be able to respond favorable to all registrations because of the limitation of available places. We will have to balance according to a lot of criteria, not only according to the precedence of the registrations!
The cost price for Balloon Tango Marathon is 135€ all-inclusive, completely open bar, one Friday dinner, 2 night soups, 2 brunches, "Kaffee und Kuchen" and snacks.
Please note that there will be no refunds, if needed you should contract a travel cancellation insurance.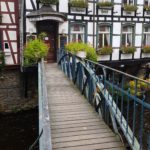 Die Einschreibungen werden am 28.11.2017 auf dieser Seite beginnen. Höchstwahrscheinlich werden wir nicht alle Anfragen positiv beantworten können, da  die Anzahl der Plätze begrenzt ist. In diesem Fall werden wir einen Ausgleich schaffen müssen, der nicht einzig auf dem Zeitpunkt der Registrierung beruht, sondern viele andere Aspekt mit einbezieht!
Der Selbstkostenpreis für den Balloon Tango Marathon ist 135€ alles inklusive: Offene Bar, Freitag Abendessen, 2 Nachtsuppen,  2 Brunchs, Kaffee und Kuchen und Snacks.
Bitte merken, es können keine Rückerstattungen gemacht werden, schliesst eventuell eine Reise-Rücktrittsversicherung ab.